Description
The sample non-woven bags with Yishion brand is a simple but quality pattern . With 2 colors: yellow and charcoal blue, with the white Yishion logo in the middle.
The two edges of the bag are heat-pressed together firmly, near the mouth of the bag is cut 1 box to fit in the palm of the hand to carry the bag and hang the hook.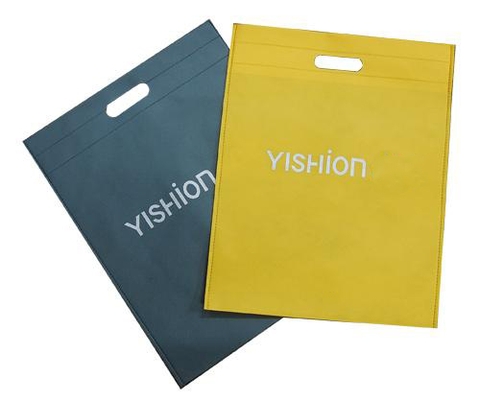 You need to design for your brand a bag to hold the product, both to increase the luxury of the product, both to create convenience for customers, and to help promote your brand automatically. But effective, please contact us immediately.